Our 100% Satisfaction Guarantee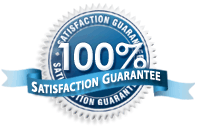 When you choose David Williams as your web developer you get a partner for your success. We strive to give you the very best of our skills and our knowledge in offering Professional Web Development and Affordable Web Design.
To ensure your complete satisfaction we will build your site in a hidden folder under our domain allowing you access to each and every page. This empowers you by giving you the ability to offer creative feedback and input regarding the changes that you desire from the comfort of your home or office.
We will work with you step-by-step through the development process to ensure the site is meeting your expressed needs and exceeding your expectations.
Once we have mutually agreed that the site is finished (including Search Engine Optimization) and ready to publish - then, and only then, are you obligated to pay us for our web design services*. Once we have received payment we will publish your website to your domain and begin the search engine marketing & promotion phase.
Download & Save Your Customer Website Planner
Ready to get started with your web design, website redesign or Organic SEO project? Click the link or icon below to download and save your copy of
David Williams Customer Website Planner


Simply complete the form as accurately as possible, save it, and return it to David Williams as an Email attachment.
---
Click here to contact David Williams today and learn more about Affordable Web Design - Professional Web Development - Search Engine Optimization and Marketing for your organization.